INRODUCTION

Ammonium chloride (NH4Cl) (also sal ammoniac, salmiac, nushadir salt) is a clear white water-soluble crystalline salt of ammonia.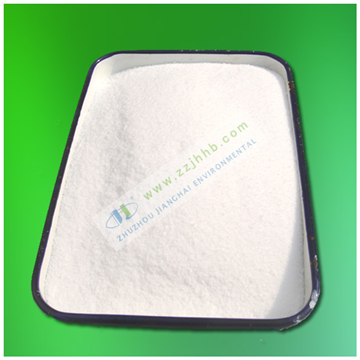 Ammonium chloride is prepared commercially by reacting ammonia (NH3) with hydrogen chloride (HCl):NH3 + HCl -> NH4Cl .

Ammonium chloride is reported to be physically compatible with all commonly used IV replacement fluids and potassium chloride.

In nature, the substance occurs in volcanic regions, forming on volcanic rocks near fume-releasing vents.

PROCESS

Ammonium chloride is a byproduct in co-production of soda ash as well as a quick-acting physiological acidic nitrogen fertilizer with a normal nitrogen content of 22%~25%.

By far the largest share of ammonium chloride made for use as fertiliser is produced in solvay plants modified for soda production. After separating the sodium bicarbonate, ammonium chloride is crystallised out of the remaining solution by additional process stages.

USES

1. Ammonium chloride is used as an expectorant, diuretic and systemic acidifying agent. It is used in the treatment of severe metabolic alkalosis, to maintain the urine at an acid pH in the treatment of some urinary-tract disorders or in forced acid diuresis.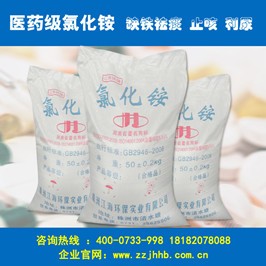 2. Ammonium chloride is used in etching in manufacturing of printed circuits, as a fire extinguisher, an explosive in mineral winning and as a curing agent in formaldehyde-based adhesives.

3. It is also sold in blocks at hardware stores for use in cleaning the tip of a soldering iron and can also be included in solder as flux. Ammonium chloride is mainly applied in pharmaceutical, dry cell, textile, printing and dyeing, fertilizer, tannage, electroplating, detergent and some other industries market.
4. The main global producer is Japan where 220 000 tons were manufactured in 1993, mainly as a by-product. Most of it was used as fertilizer in rice cultivation. Production for this usage is pretty exclusive for Japan.
5. In Europe, the same range of production volume as in Japan is estimated and in the U.S., a production of 10,000 - 50,000 tonnes per year is estimated.

1. What's grade ammonium chloride do you produce?
Tech grade, feed grade, food grade,pharma grade, reagent grade, refined type of Ammonium chloride.
2. Are you a manufacturer or trading company?
We are the professional manufacturer of ammonium chloride in China for 18 years.
3. Do you have any certificates ?
Yes, we have ISO, FDA, SGS, Kosher Certificate, Reach certificate.
4. How about the packing?
Usually we provide the packing as 25 kg / bag or carton. Of course, if you have special requirements on them, we will according to you.
5. How about the storage and transport?
It should be stored in a dry and ventilating warehouse. Be cautious to keep away from moisture and heat; unloaded with care, so as to avoid the damage. Furthermore, it should be stored s eparately from poisonous substances.
6. Do you provide samples ? is it free or extra ?
Yes, we could offer 200-500g samples for free charge but do not pay the cost of freight.
7. When will I get reply?
We ensure you fast response, fast service. Emails will be replied in 12 hours , your questions will be answered in time.