Jianghai brand low potassium sodium ammonium chloride is industrial ammonium chloride as raw material through a variety of processes, which strictly control the potassium, sodium content refined. Low potassium sodium ammonium chloride is mainly used in the production of tungsten and molybdenum by ion exchange, and can also be used in electronics, electroplating solution, circuit board and other industries.

At present, the low potassium sodium ammonium chloride produced by our factory is mainly used in tungsten industry to produce ammonium paratungstate. Its production method is: ion exchange method. The process is described as follows: sodium tungstate solution is prepared from tungsten concentrate after high pressure alkali boiling. After ion exchange column adsorption, other impurity ions such as phosphorus, arsenic, silicon, iron and manganese are removed from the solution. The tungstate ion on the resin was washed with low potassium and sodium industrial ammonium chloride, and a high purity ammonium tungstate (NH4)2WO4 solution was obtained. Ammonium paratungstate can be prepared by evaporation and cooking of ammonium tungstate solution.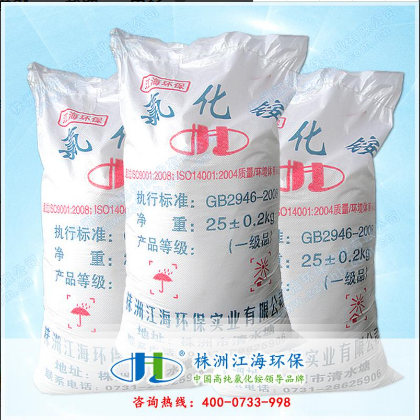 In the process of production of para-ammonium tungstate, and strictly control the impurity content, especially the low melting point of potassium, sodium, if the potassium content is more than 10 PPM of para-ammonium tungstate, and sodium content is more than 15 PPM, the production of tungsten sharply drop melting point and seriously reduce the life of the product.

According to the characteristics of the tungsten industry production demand, our company develop and produce the low potassium sodium refined type industrial ammonium chloride. There is several key control procedures: One is the amount of control for potassium, sodium; Second is the dissolved recrystallization residence time of control for material ; Third is to wash water control, etc. After strictly controling of each process, potassium ≤15 PPM , sodium≤30 PPM , ammonium chloride ≥ 99.5% . It met customers' normal production demand , at the same time, and solve the problem in controlling the impurity content of para-ammonium tungstate.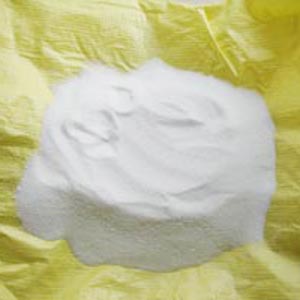 1. What's grade ammonium chloride do you produce?
Tech grade, feed grade, food grade,pharma grade, reagent grade, refined type of Ammonium chloride.
2. Are you a manufacturer or trading company?
We are the professional manufacturer of ammonium chloride in China for 18 years.
3. Do you have any certificates ?
Yes, we have ISO, FDA, SGS, Kosher Certificate, Reach certificate.
4. How about the packing?
Usually we provide the packing as 25 kg / bag or carton. Of course, if you have special requirements on them, we will according to you.
5. How about the storage and transport?
It should be stored in a dry and ventilating warehouse. Be cautious to keep awayfrom moisture and heat; u nloaded with care, so as to avoid the damage. Furthermore, it should be stored separately from poisonous substances.
6. Do you provide samples ? is it free or extra ?
Yes, we could offer 200-500g samples for free charge but do not pay the cost of freight.
7. When will I get reply?
We ensure you fast response, fast service. Emails will be replied in 12 hours , your questions will be answered in time.