Analysis pure ammonium chloride adopts industrial ammonium chloride as raw materials through purification, to removal of impurities and a series of crafts refined , white powder or granular crystal.Taste salty and bitter cold, relative density 1.527, it is soluble in water and slightly soluble in alcohol, soluble in liquid ammonia, insoluble in acetone .It become volatile when heated to 100 degrees, 337.8 degrees dissociate to ammonia and hydrogen chloride.When it is cold, it recombines into a small amount of ammonium chloride and white smoke, is not easy to sink and also very not easy to dissolve in water.Heated to 350 degrees sublimation, the boiling point is 520 degrees,absorbing moisture a little, but also in the humid rainy weather it can damp and agglomerate.Powdery ammonium chloride extremely easy absorb moisture, especially wet ammonium .Hygroscopic point is in commonly 76%, when the relative humidity in the air is greater than the hygroscopic point, ammonium chloride is a phenomenon of moisture absorption, easy to agglomerate.Aqueous solution is weakly acidic, acid enhance when heating. For black metal and other metal , it's corrosive, especially for copper , the pig iron is no corrosive action.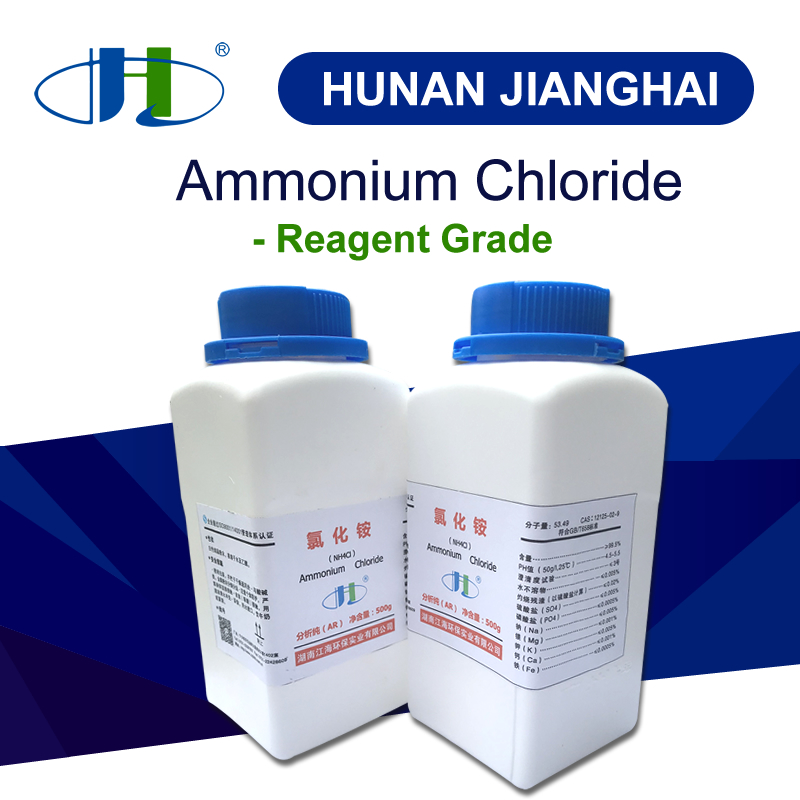 1. What's grade ammonium chloride do you produce?
Tech grade, feed grade, food grade,pharma grade, reagent grade, refined type of Ammonium chloride.
2. Are you a manufacturer or trading company?
We are the professional manufacturer of ammonium chloride in China for 18 years.
3. Do you have any certificates ?
Yes, we have ISO, FDA, SGS, Kosher Certificate, Reach certificate.
4. How about the packing?
Usually we provide the packing as 25 kg / bag or carton. Of course, if you have special requirements on them, we will according to you.
5. How about the storage and transport?
It should be stored in a dry and ventilating warehouse. Be cautious to keep awayfrom moisture and heat; u nloaded with care, so as to avoid the damage. Furthermore, it should be stored separately from poisonous substances.
6. Do you provide samples ? is it free or extra ?
Yes, we could offer 200-500g samples for free charge but do not pay the cost of freight.
7. When will I get reply?
We ensure you fast response, fast service. Emails will be replied in 12 hours , your questions will be answered in time.